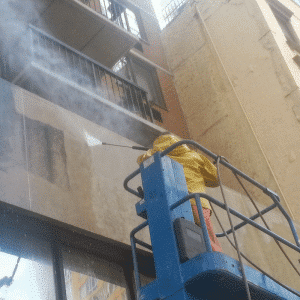 Nilvac Enterprises provides a complete range of cleaning and maintenance contracts that cater to all kinds of buildings, including commercial, retail, residential, hotels and restaurants, factories, schools etc.
We offer thorough and professional state of the art cleaning management services, taking care of all aspects of cleaning and taking the pressure of the owners while providing a one stop shop for all your cleaning needs. Our in house experts deliver the highest quality services for our customers, providing integrated, cost effective solution aligned to international practices.
Our Cleaning services cater to all kinds of cleaning needs whether you are moving into a newly constructed home, getting it renovated, preparing for a family event we will cover it all.
Nilvac Enterprises carries out a comprehensive range of internal and external cleaning and hygiene services for all our customers. Utilizing our own methodologies, we are able to provide our clients with a performance based recommendation to deliver on time and cost saving procedures.
Façade Cleaning:
Description:
External façade washing free from smudges and dust.
Removal of debris
All Kinds of Glass/ Window Cleaning:
Description:
Glass and window's cleaning on reachable heights
Deep Cleaning:
Description:
Dust/ damp wipe all doors, furniture from outside and switches.
Bathroom and Toilets: Scrub floors, tiled walls, sanitary wares and fittings, wash down mirrors.
Kitchen: Scrub floors, tiled walls, sink and worktops surfaces and wipe down cabinets.
Vacuum carpets, clean balcony and damp wipe hand rails if applicable.
Clean wall skirting's
Clean windows and mop all floors from inside
For any further inquiries and queries please feel free to contact us
No products were found matching your selection.